Hole 1
352 Yards, Par 4
This Par 4 provides a decision on the tee. Hitting a long iron or fairway wood plays to the widest part of the fairway. A well played second shot will leave a makeable opportunity for a birdie.
Hole 2
159 Yards, Par 3
This first Par 3 is also the shortest on the course. Proper club selection is essential to successfully negotiate the 159-yard downhill tee shot to the shallow green flanked by a protective trap.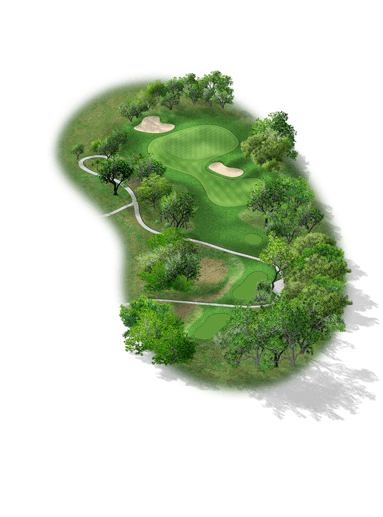 Hole 3
452 Yards, Par 4
At 452 yards, this big, long Par 4 can appear intimidating, but offers some real fun for the aggressive golfer. The sweeping downhill fairway invites the use of a driver off the tee, rewarding the player with maximum distance to a large green flanked by water on the right.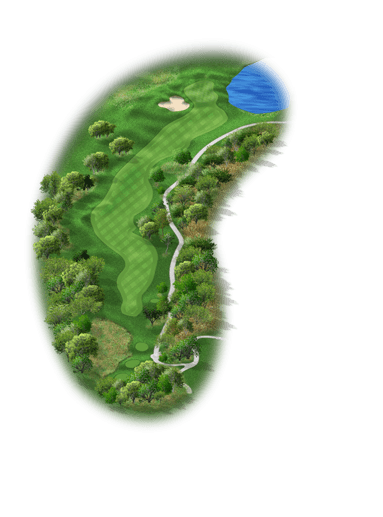 Hole 4
216 Yards, Par 3
As the longest Par 3 on the course, this hole requires a solid tee shot. Built into a horseshoe-shaped landform, the green also is protected by a sand trap, a backdrop of mature trees and grassy hollows at the front and rear.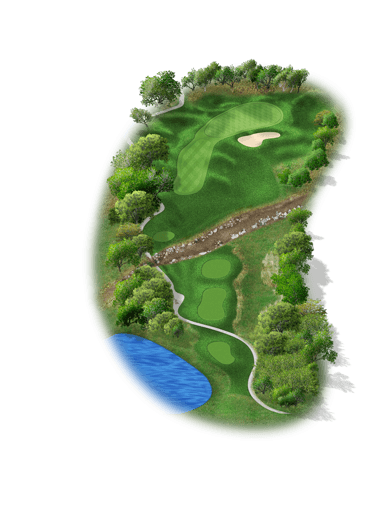 Hole 5
336 Yards, Par 4
This Par 4, at 336 yards, plays shorter as the fairway slopes down towards the green. The green is perched on the side of a slope, anything less than a full carry on the approach shot will put the player in a grassy hollow.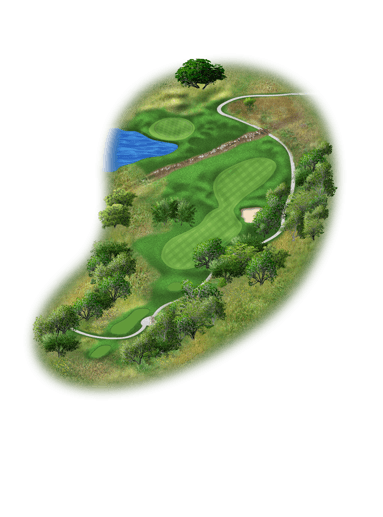 Hole 6
563 Yards, Par 5
This first Par 5 on this 9 is also the longest and requires a well placed tee shot. A deep, natural dry creek twists down the fairway's left side then runs through the fairway, affecting both the drive and the second shot. From a narrow landing area with fairway traps on the right and a lake on the left, the third shot plays across or cuts the corner of a lake to an elevated green carved into a hillside.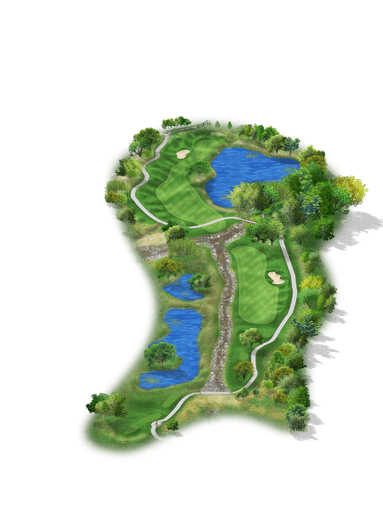 Hole 7
418 Yards, Par 4
This picturesque par-4 features a long carry over water with a rewarding short iron to a large green guarded on the left by a deep bunker. A shorter carry over the lake into the bail out area will leave a long second shot to the green.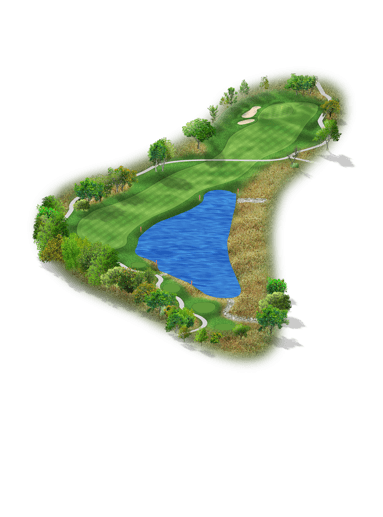 Hole 8
560 Yards, Par 5
This par-5 doglegs severely to the left with fairway bunkers guarding the right side. A well placed tee shot will leave a decision, hit a long high draw and attack the elevated green or lay up to provide a short approach.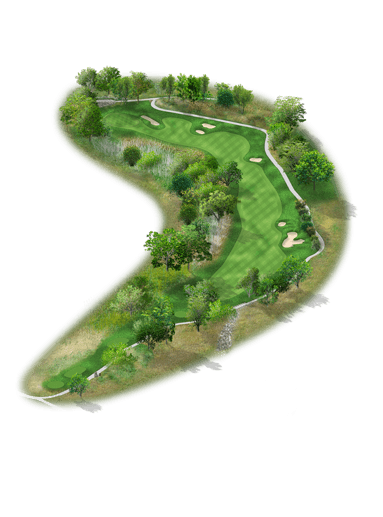 Hole 9
446 Yards, Par 4
This 446-yard Par 4 can play longer with its slightly uphill terrain. A well placed tee shot will leave a long to mid-iron approach to a green guarded on both sides by deep bunkers.